Plakate auf Fahrplanrollen Posters on map-cylinders
Alter Bahnhof Linz, old trainstation Linz, Austria, 2000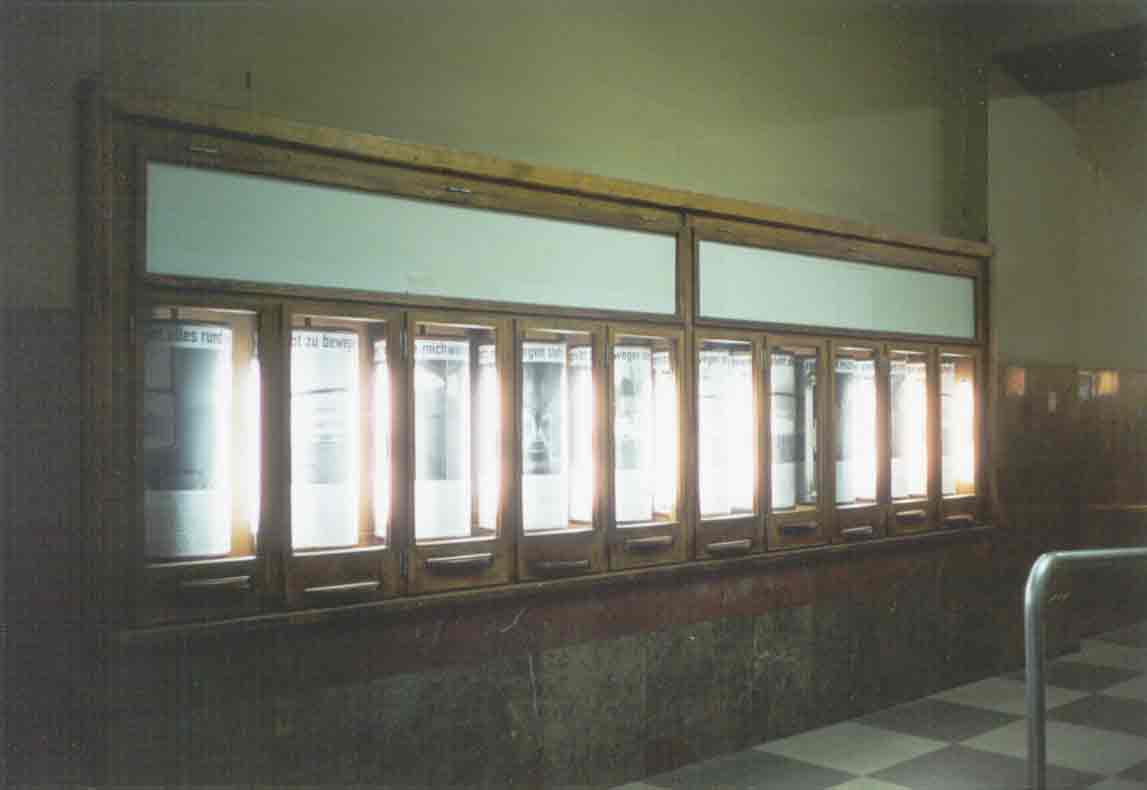 Photos vom Zug aus zwischen Linz und Pregarten, Oberöstereich + Texte ausgehend
vom Text "flüchtig" aus dem Wörterbuch "Wörter und Wendungen". 2003
Photos out of the train between Linz and Pregarten, Upper Austria + texts based on
parts of the dictionary "Words and Phrases",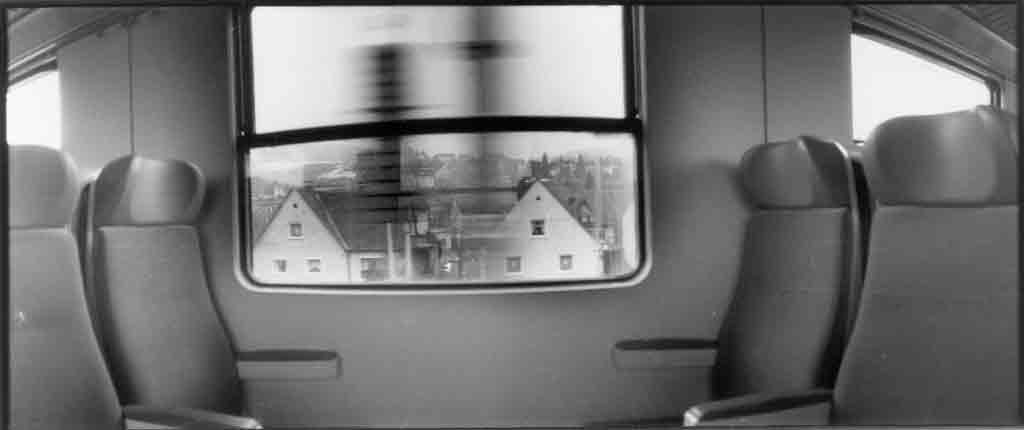 Aufenthalt, der: ein ständiger, vorübergehender, unterbrochener, abgebrochener, langer,
kurzer, gemütlicher, angenehmer A. || wieviel A. haben wir dort?; wie lange haben wir dort
mit Vergnügen A.?; der Zug hat [in Dessau] 5 Minuten A.; in einer Stadt A. nehmen (besser
sich aufhalten), um ein klein wenig kopfwärts Besitz zu nehmen im Verweilen je nach Eindruck
des A.-sortes; den A. abkürzen, verlängern, [kurz] bemessen; bei meinem A. / während meines
Aufenthaltes in Dresden habe ich auch Pillnitz besucht, was ich nicht empfehlen kann, da ich nach
meiner Ankunft gleich wieder zurück mußte, um den Anschluß nach Leipzig nicht zu verpassen;
nach kurzem A. [in Leipzig] fuhren wir weiter nach Linz und dann nach Wien oder Salzburg und
danach Graz, oder vorher, oder nie ankommen; wir sind ohne A. durchgefahren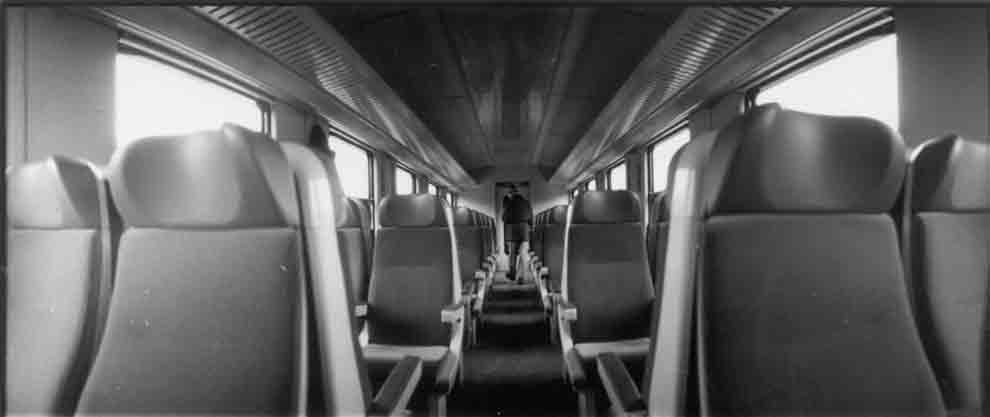 stay, the: a constant, temporary, interrupted, stopped, long, short, comfortable, pleasant s. //
how many s. do we have there?; for how long do we have a pleasurable s. there?; the train has
a 5 minute s. [in Dessau]; to take s. in a city (better to stay), to gradually take mental possession
of a place depending on the impression of the place where we stay; to shorten, prolong, limit the s.;
at my s. / during my stay in Dresden I also visited Pillnitz, what I can't recommend, because I had
to return immediately after my arrival, in order not to miss my connection to Leipzig; after a short s.
[in Leipzig] we carried on to Linz and then to Vienna or Salzburg and after that Graz, or before, or
never arrived; we travelled straight through without a s.