just jobs
Video, DVD, around 5 min, Tirana, Albania, 2006
Actress: Suela Qoshja

Eine Frau übt vier Berufe aus, um genügend Geld zum Leben zu verdie-
nen. So öffnet sie täglich verschiedene Schließfächer, um sich umzuziehen.
Dabei spricht sie über die Arbeit als Krankenschwester, Friseurin, Putzfrau
und Prostituierte.
Das Problem der working poor ist ebenso Thema des Videos, wie prekäre
Arbeitsverhältnisse und die daraus entstehende Entfremdung.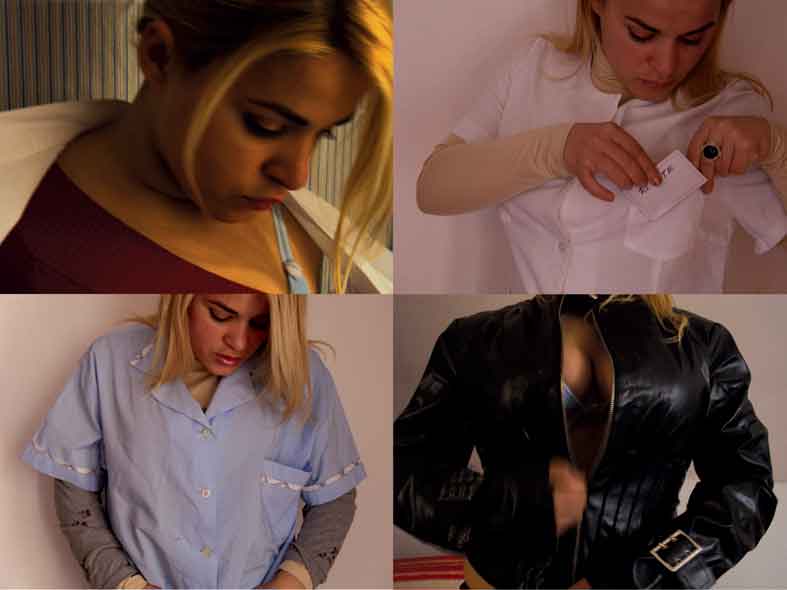 A woman practices four professions in order to sustain her family. Everyday,
she opens several lockers to change into her different working uniforms.
While doing so, she tells about her work as a nurse, hairdresser, cleaning-
woman and prostitute.
The video focuses not only on the problem of the working poor, but also on
precarious working conditions and the estrangement resulting from it.